23 July 2015
So I've been trying my hand at making notebooks using my designs as covers. I've been selling them at the fairs and they seem to have gone down well primarily as gifts.
Making my first notebooks, I've discovered that it's probably best not to have too heavy a paper. I went for 100gsm as it is nice to write on with a fountain pen and doesn't leak which I have found with notebooks in the past. The resulting notebooks have been quite thick and so have fewer pages than I'd like for a staple bound book.
Most equivalent notebooks for sale seem to comprise of paper that is 75 or 80gsm and a lot more pages, so I've learnt a valuable lesson!
I'm hoping to add to the notebooks range with thread-bound books with hard covers for use as journals, diaries or sketching. This will be a whole new learning experience for me and one that I hope will be successful, not least because bookbinding is labour intensive, and I'll need to perfect it so I'm able to whip up a notebook in no time at all.
18 July 2015
I've been looking into different types of paper. I get really excited about this - I love the feel of paper, it's texture, how it looks and what it's made of!
Paper companies will often provide samples of their products for free or sometimes for a small fee. It's worth investigating the different papers out there rather than just buying generic from a giant online retailer. Although if that serves your purpose why not?
I received a huge box of free samples from a London based company who specialise in paper products. I have been seeing how they feel, print and fold, as well as what they are like to write on, which is obviously important in card and bookmaking. In the sample package I received, there was an array of gorgeous papers in natural, cream and white tones all ranging from 270gsm to 300gsm which I will keep for reference.
So I have now decided on the right paper for card making. It's FSC certified and chlorine free and I'm really excited about receiving my first box.
x
12 July 2015
I've attended quite a few summer fairs over the past couple of months and met some lovely people. The weather has been gorgeous.

The last fair was on 11 July at Moormead Park in St Margaret's. Thank you to all who came and visited my stall!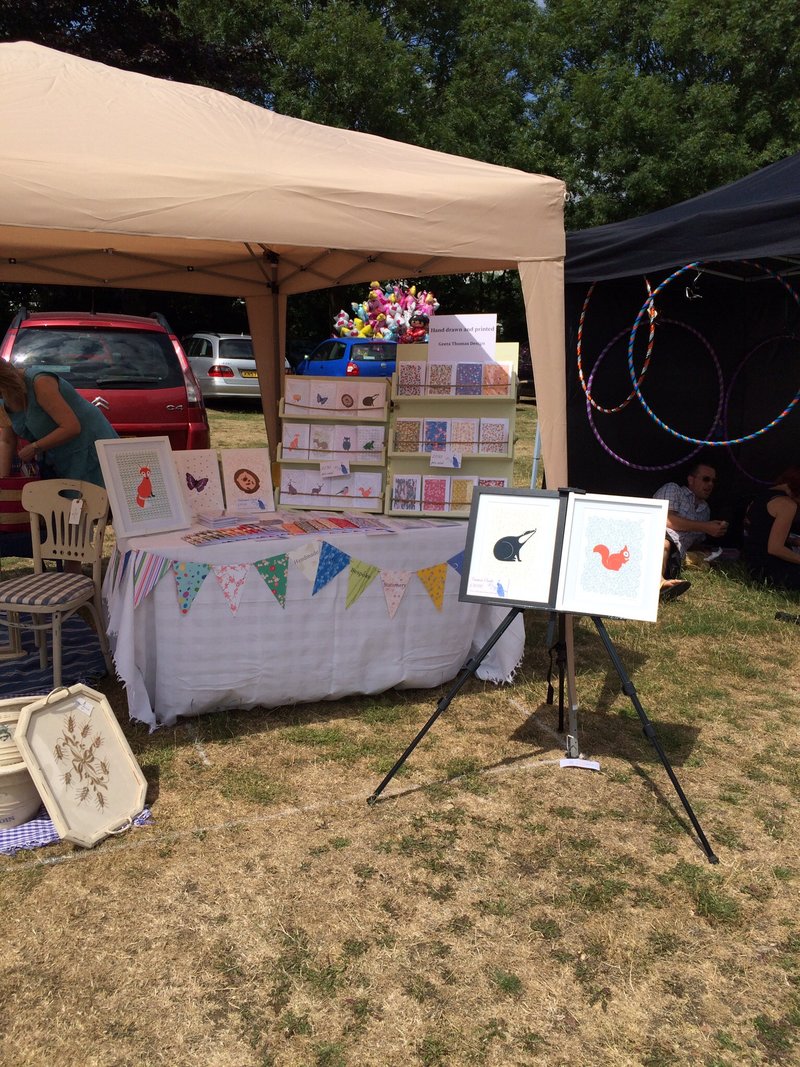 And pictures from the Twickenham Craft Fair on 6 June.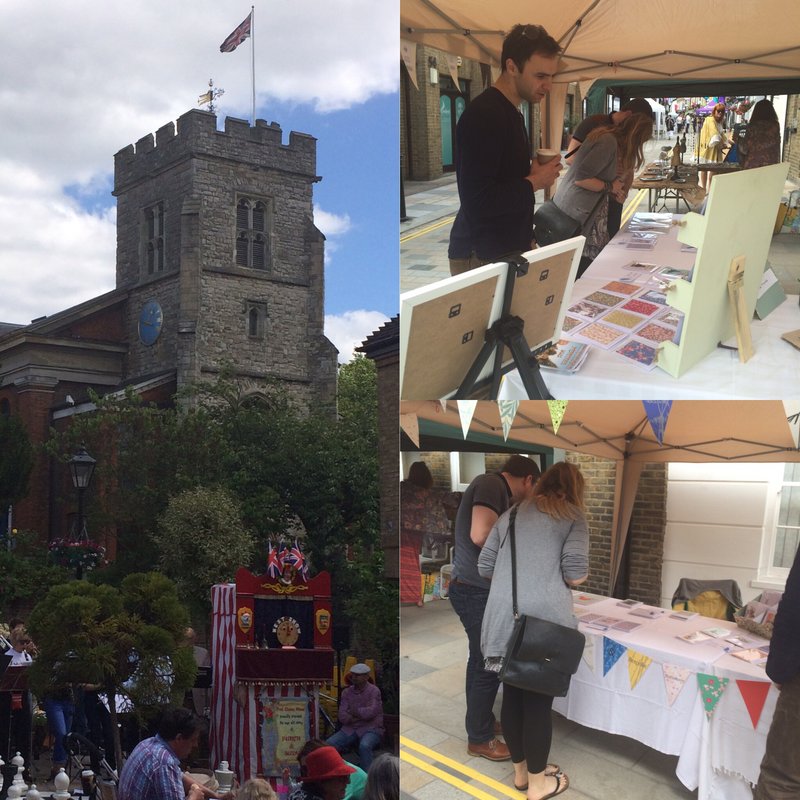 2 June 2015
I've been busy over the last month preparing for my first craft fairs, printing and creating lots of my designs. I've made some sales and had some really good feedback on my work.

The next fair is in Twickenham this Saturday (6 June) on Church Street. The weather is promising to be lovely and I'm really looking forward to it. I'll be selling prints of the woodlanders - unframed and framed. They are printed on Hahnemuhle Photorag 308gsm paper. Lookout for them in the online shop soon.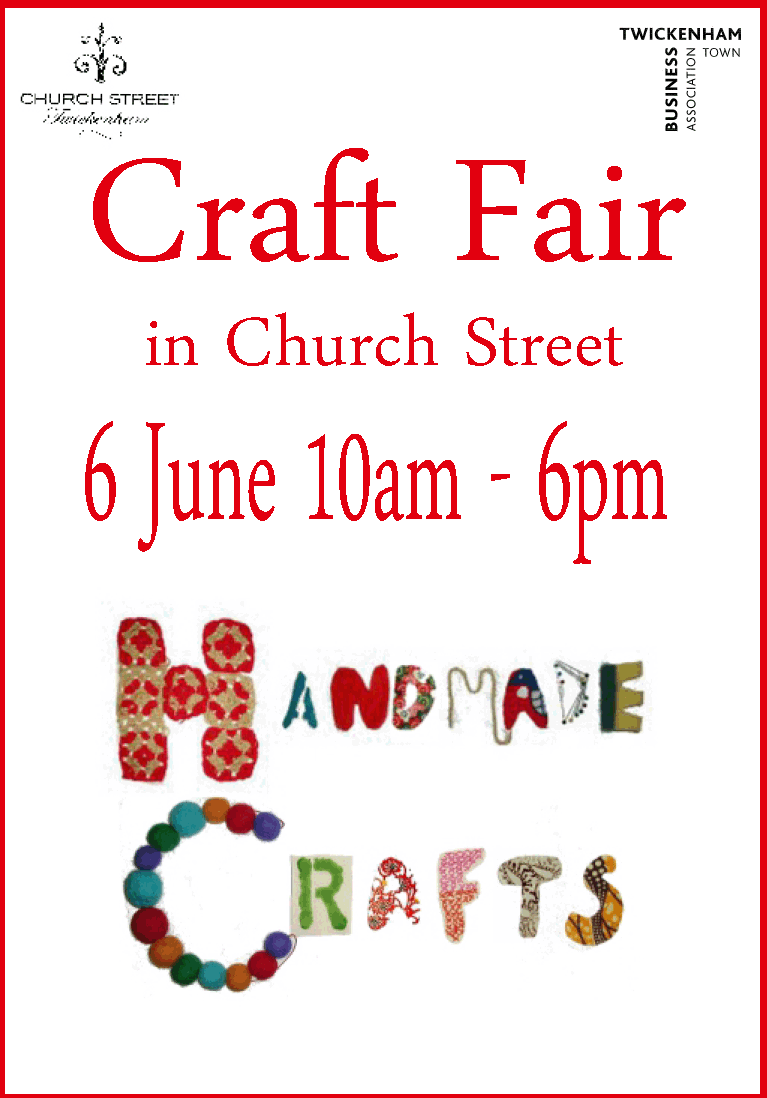 15 March 2015
Happy Mother's Day to all you mothers out there.
I have designed a card for my mummy and also my mother-in-law. It's of a little wren that visits our garden and eats insects off our Euphorbia shrub. I took a few photos of the wren but it was a little camera shy. Anyway it inspired my drawing for the card and I think both mums like it.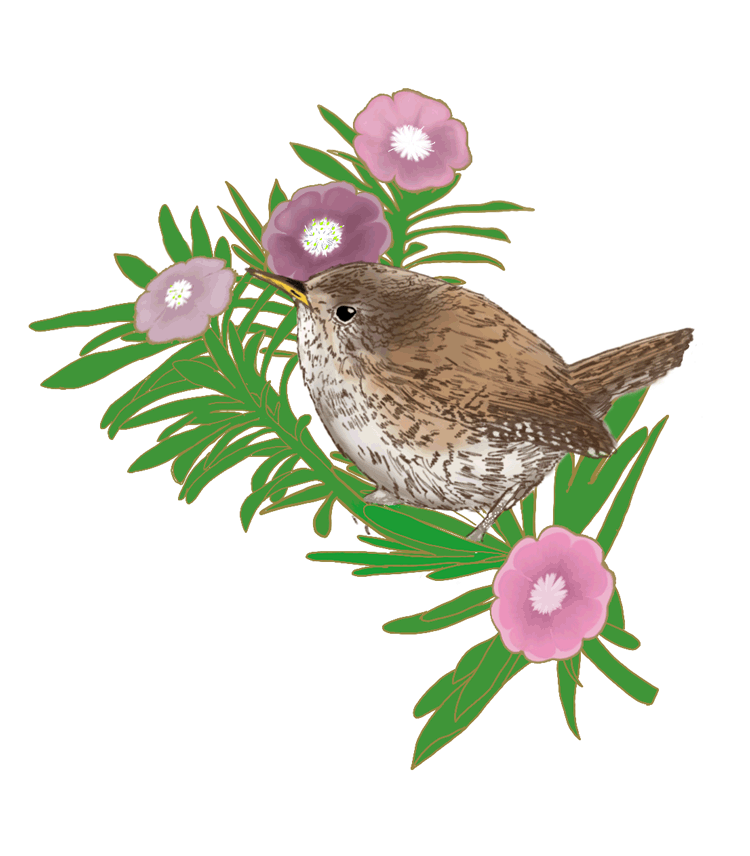 11 March 2015
Wilhelmina Weasel is the newest addition to the Woodlanders range. I've been using a great book I own on British wildlife, to research this range of cards and discovered weasels are tiny - only 20-24 cm in length.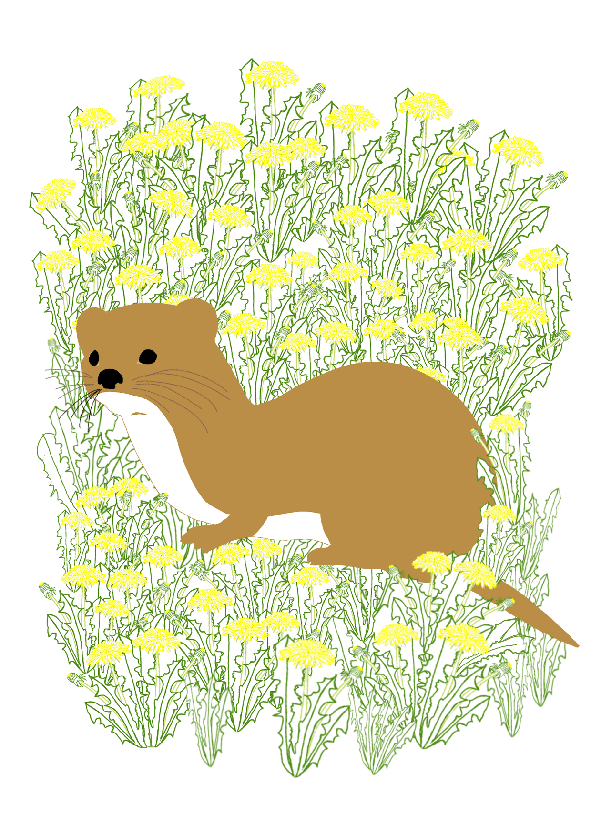 There was a great photo someone took recently of a weasel on the back of a woodpecker. The feisty mammal perhaps thought the woodpecker a tasty lunch morsel!
I've been busy designing more cards for specific occasions including wedding, and new baby. These will be available soon.
20 February 2015
We visited an Urban Farm today which was great fun. My little one got to stroke lots of animals and I got to hold and feed them! Lots of animals to interact with including frogs, lizards, tortoises, snakes, hens, ducks, goats, gerbils, rabbits and rats. The chickens and the royal python were my favourites. The python had such beautiful markings - gorgeous.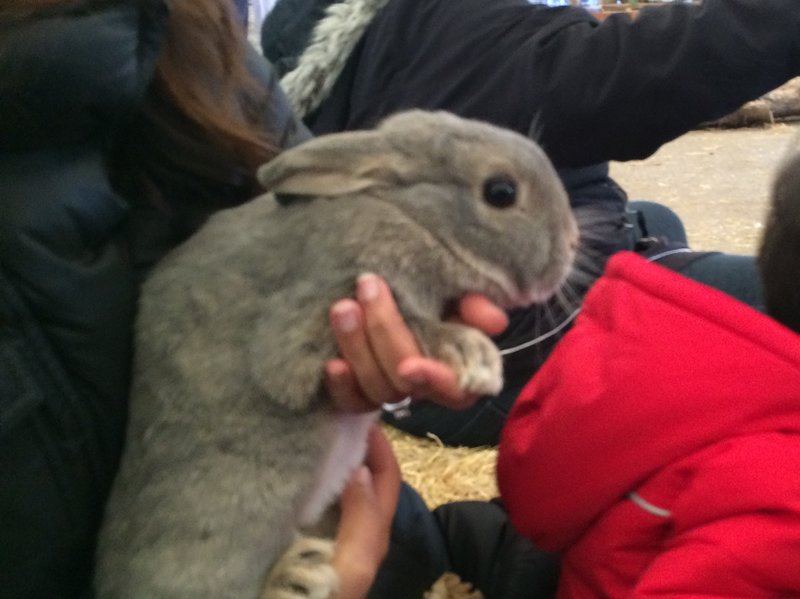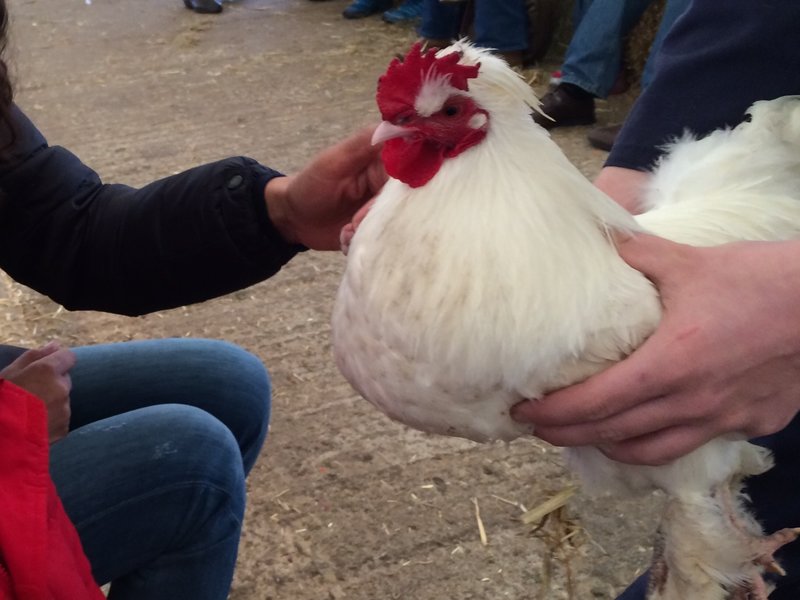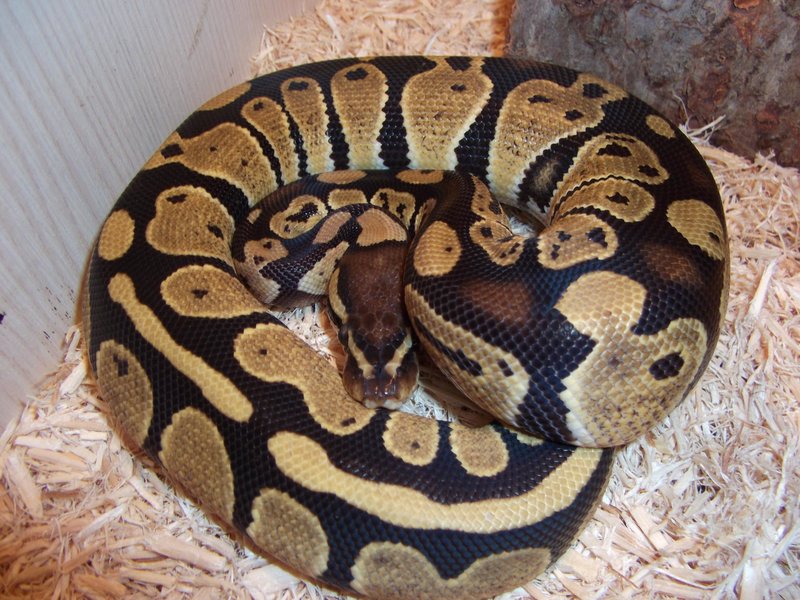 4 February 2015
I've been working on lots of new designs mainly for the Woodlanders range. I've recently added Harvey Hedgehog, Olive Owl, Bertie Bullfinch and Bobby butterfly.
I'm currently working on one more design to add to this collection, another woodland mammal, a weasel which I hope you will like. A fully grown weasel is only about 20-25 cm. So tiny!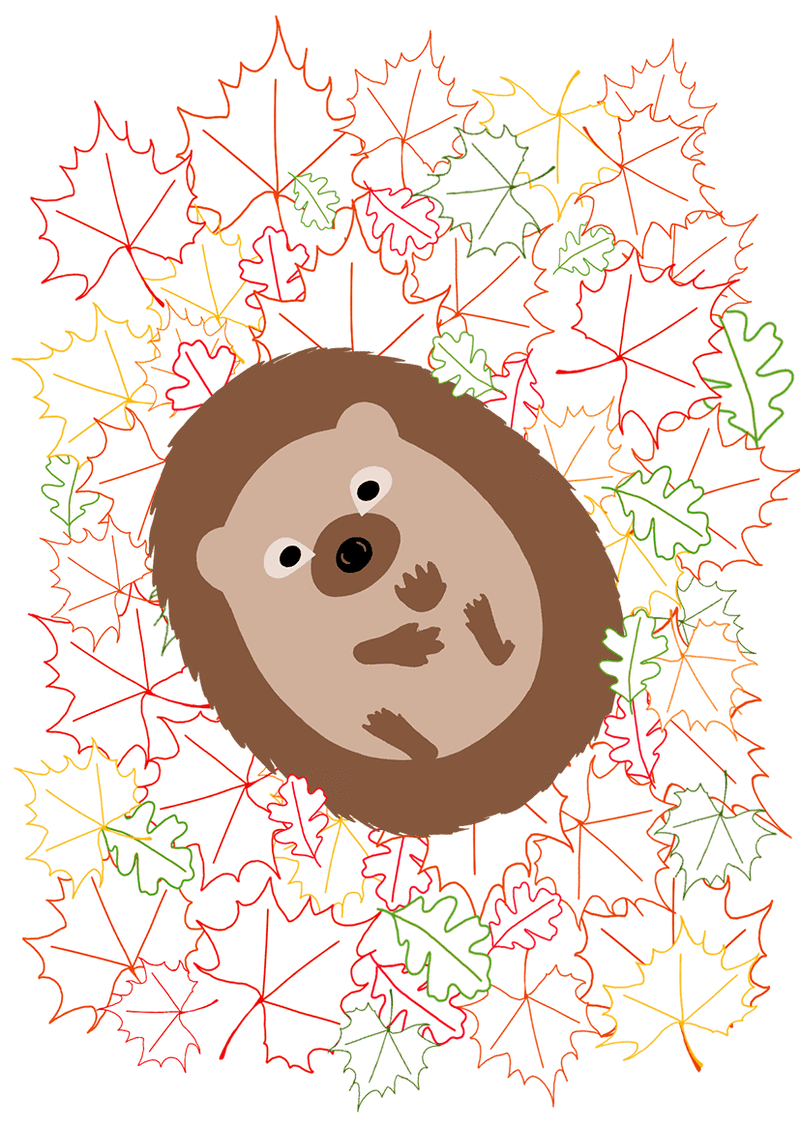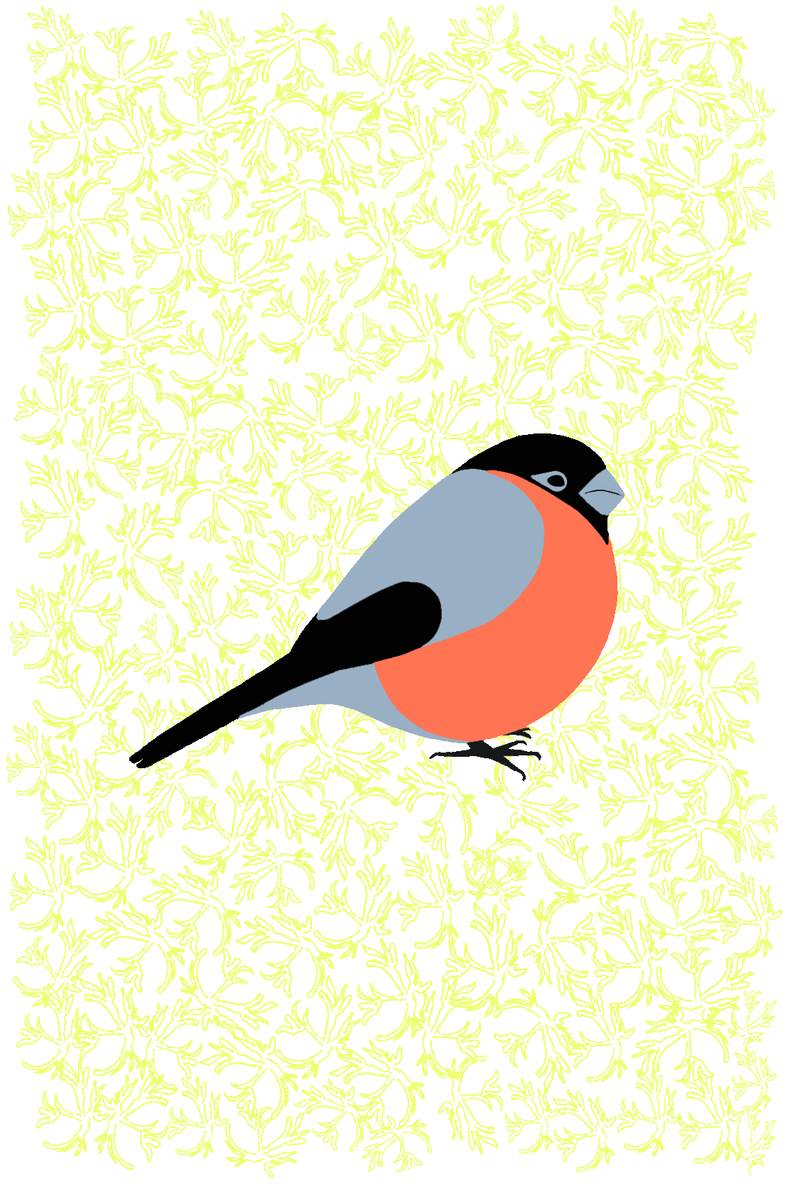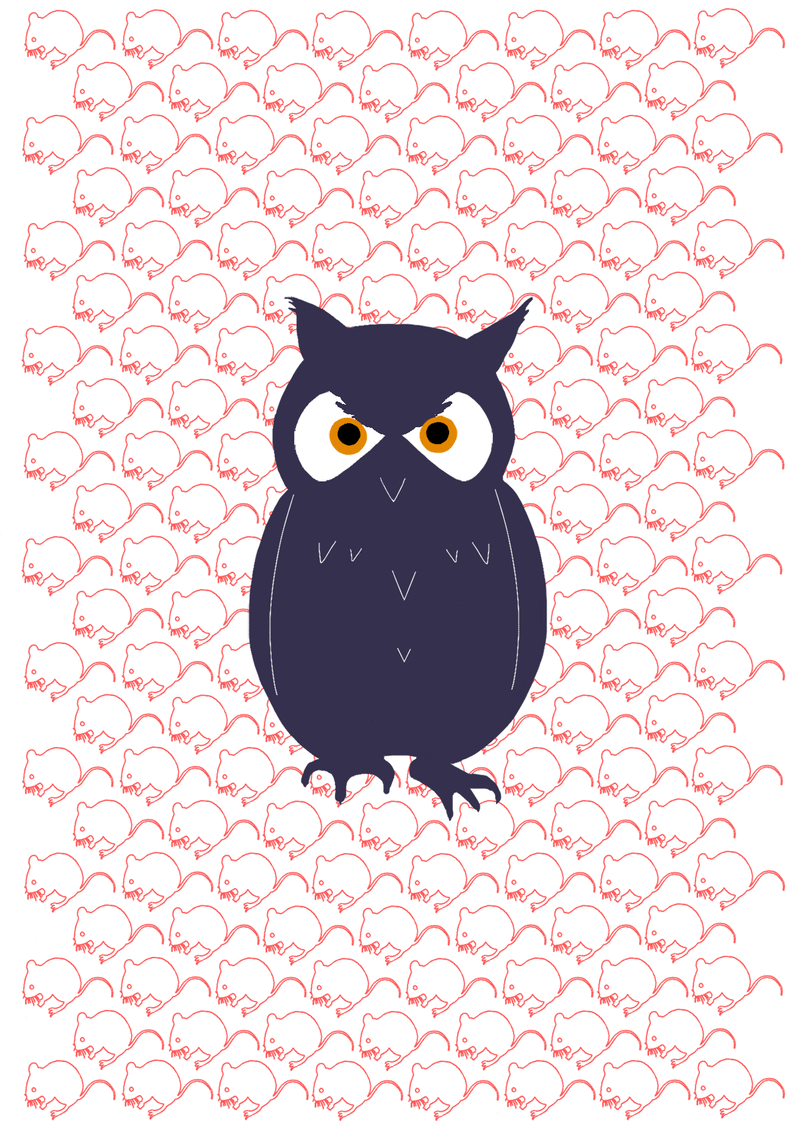 21 January 2015
Hello and welcome to my new website!

I've been online for about a month and a half, selling stationery and offering to design bespoke stationery.

After taking a year's maternity leave, I was offered voluntary redundancy in 2014. Having not enjoyed my job for a while, it was time to take stock and decide what I wanted to do next. Becoming a mum my priorities changed. I didn't want a stressful job which wasn't very creative and involved a lot of travel. So I opted for redundancy and thought to myself - why don't I start my own business? It was a scary step when all I've known is the security of working in an office and having a guaranteed salary, but I took the plunge!
I've always enjoyed designing artwork and stationery for family and friends but I never had the courage until now, to take that giant leap and go for it. My lovely husband, family and friends have also lent a huge amount of support and encouragement which helps enormously.

As a full-time mum, it was a challenge to get started whilst looking after my baby. Time was, and still is a big issue. I squeezed in working around childcare, so progress has been slower than I'd like.

This is a huge learning curve for me. I'm hoping that over the coming weeks and months, I will update you on new things I am learning along this journey, what I'm working on and how I am progressing with my business.

Please do email me if you have any questions or comments about the website at hello@geetathomas.uk

See you soon